Step into the world of Clair Minto of Chief Stew Shop, where luxury yachting meets exceptional service. I had the pleasure of capturing Clair's vibrant persona in a personal branding shoot while she was on the island for the Palma International Boat Show. A shoot that perfectly embodies her passion for providing chief stewardesses on yachts with top-notch products and stress-free logistics.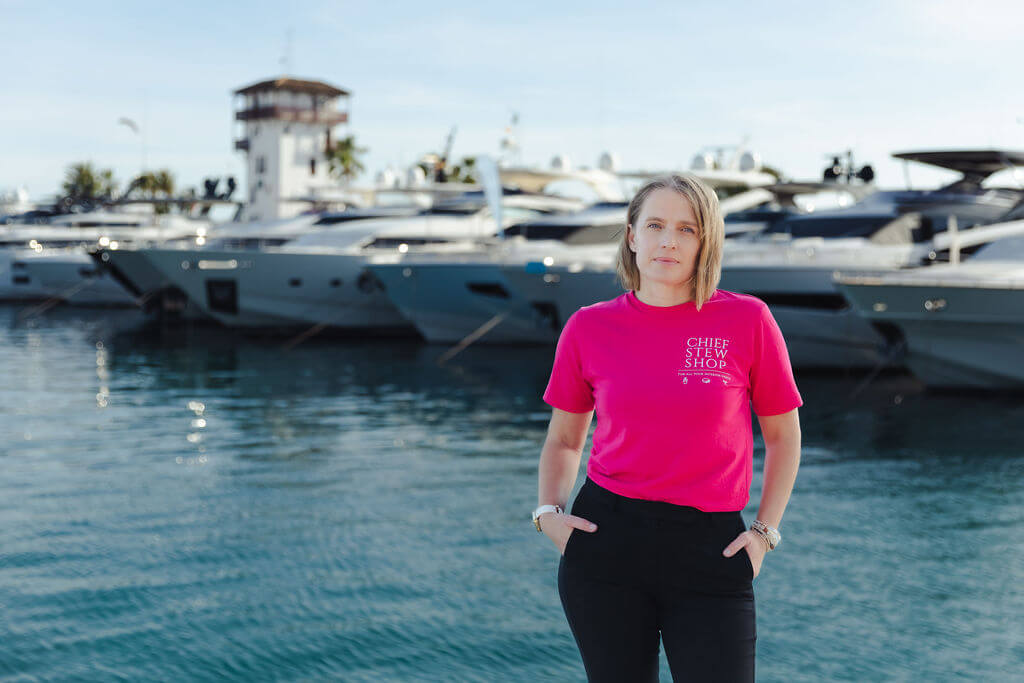 Navigating the Digital Seas
As an online business within the yachting industry, Clair wanted to emphasize the convenience and efficiency of her services. We incorporated a laptop into the shoot, symbolizing her digital presence and ability to connect with clients worldwide.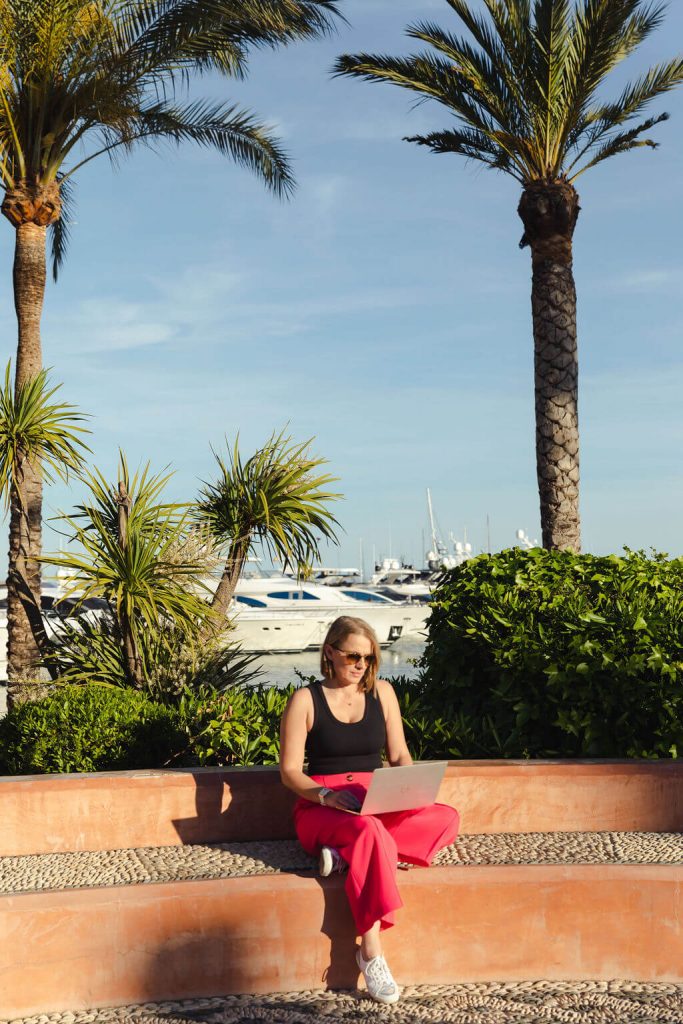 Pink Branding Splash
We chose to incorporate her pink branding colour through her pink branded Chief stew shop T shirt in some shots and pink trousers or a pink blazer in others. You don't have to wear your brand colours during your personal branding shoot but in Clair's case it really helped to make her pop against the blue and white colours of the yachts and water of the marina.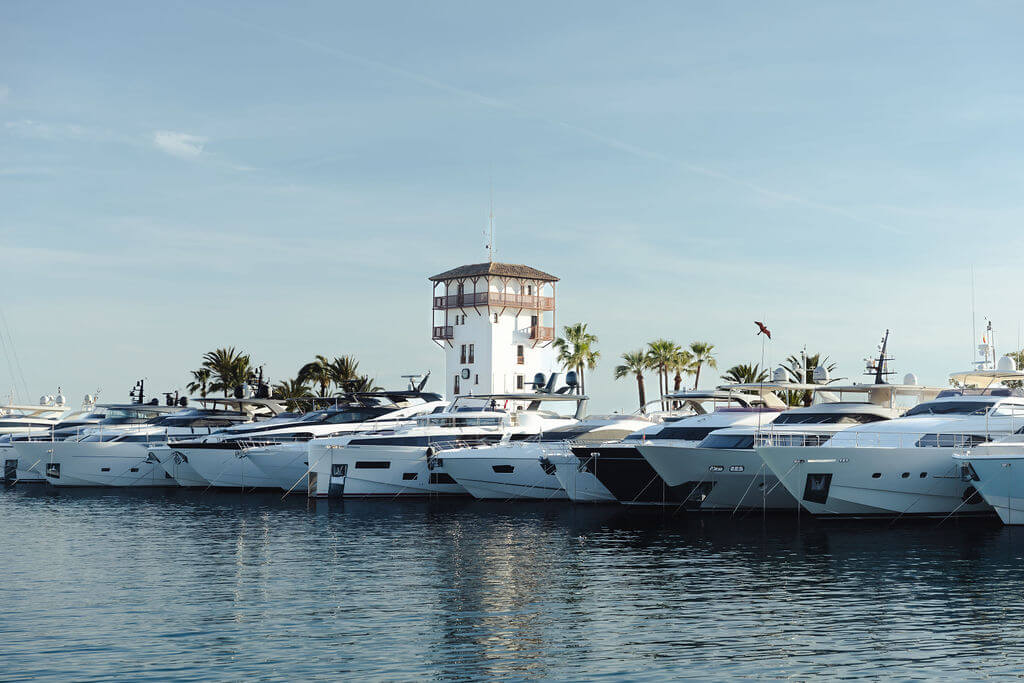 "I only have good things to say about By Adele photography! I had briefly met Adele some time ago, and when I needed branding pictures for my small business she came to mind as I know her to be friendly, approachable and patient and she was all of these things and more when it came to the photo shoot. I was very nervous as I am not one for having my photo taken and normally hate photos of myself! However Adele completely put me at my ease and I found myself even enjoying the process! When I saw the end result I was blown away by the quality of the images and also the variety of shots that we managed to achieve in a relatively short time.
Adele is highly skilled at what she does and also communicates clearly to help you and support you at every stage of the process from the questionnaire about your vision, to helping style and then the end result of choosing and downloading your photos.
If you have the chance to use Adele for any of your branding photography needs do not hesitate!"

Clair Minto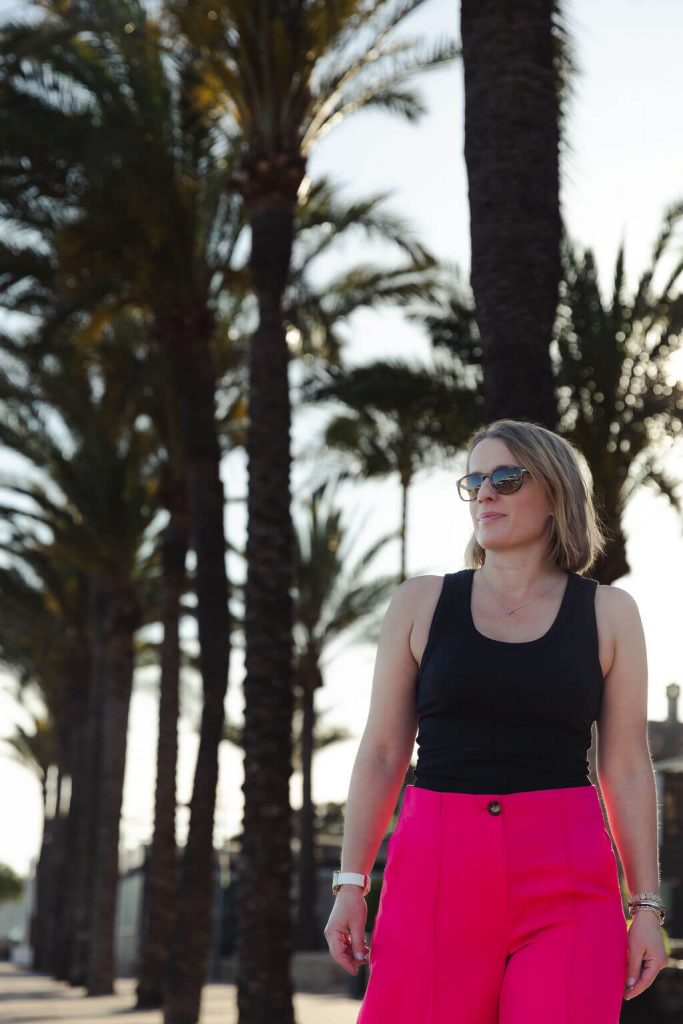 Clair Minto's personal branding shoot perfectly demonstrates the impact of wearing your brand colours and selecting the right location. It's all about conveying the message you want. When you choose to work with me, we'll have a pre-shoot consultation to discuss styling and locations, ensuring that everything aligns with how you want to present yourself and show up in your brand.
Embark on your own personal branding journey and let your unique self shine. Just like Clair, you can leave a lasting impression in your industry and set sail towards success.

Contact me at adele@byadelephotography.com to discuss your personal branding shoot in Mallorca.