Hi I'm Adele
a French Photographer & Multi Passionate Creative Entrepreneur based in Mallorca, Spain, and available to travel worldwide.
I specialise in Personal Branding & Lifestyle Product Photography, to help entrepreneurs be more visible and elevate their online brand image with beautiful photographs. Together, let's breathe new life into your business while keeping it authentic, natural and in line with your uniqueness.

Are you ready to enhance the story of your brand and truly connect with your customers? Are you ready to be visible and share your gift with the world?

Let's get to know each other! (even if you're not ready to be visible, I'm here to help you with that step, too.)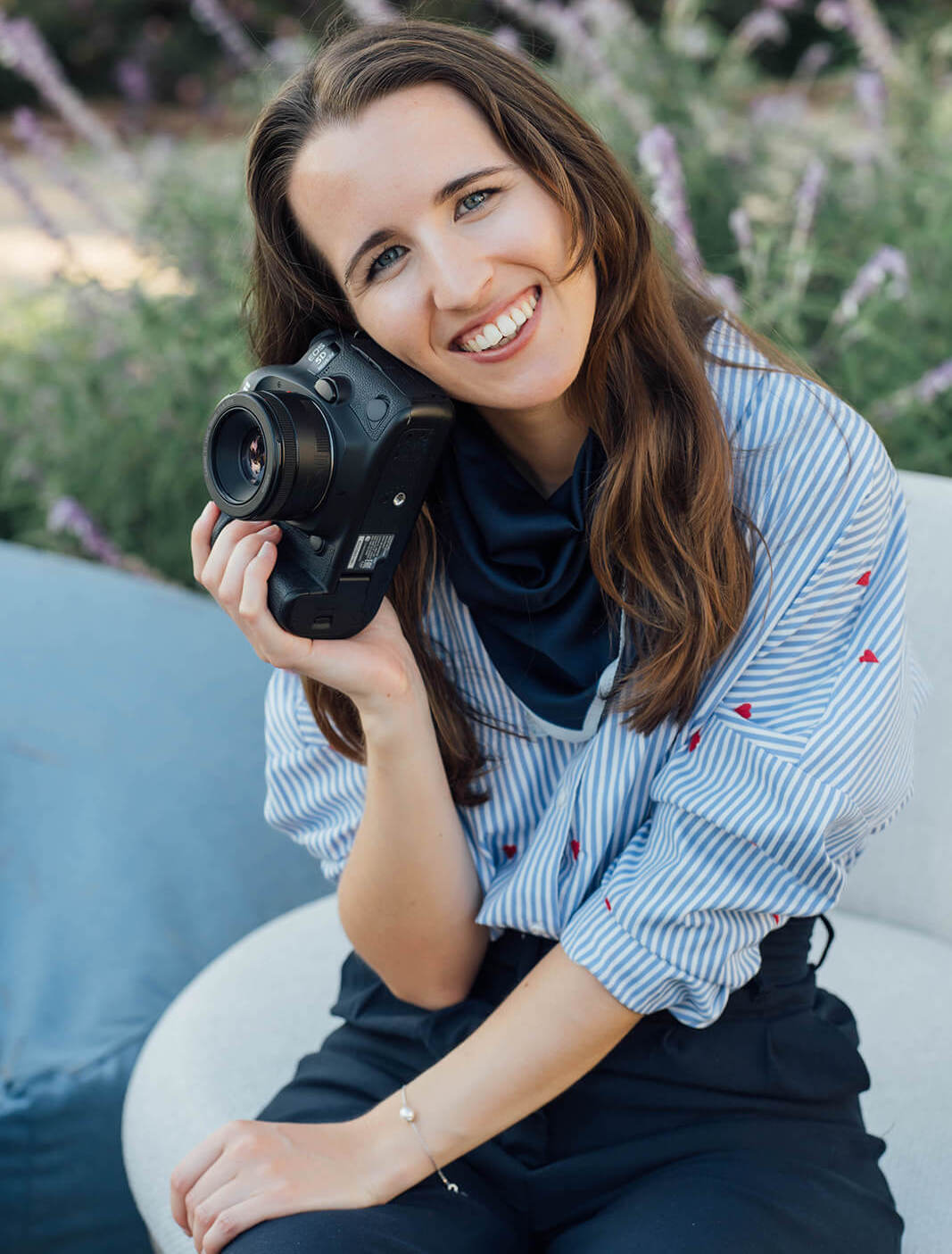 ---
---
Unleash your authenticity, capture your brand: personal branding photography that tells your story.
---
"Adèle Chrétien is one of the most exciting young photographers that I have met, and I have worked with a lot of photographers consistently in my career over the last 20 years working in fashion, and image & identity. It's just been incredible to work with Adele on my own personal brand photography shoots.
What is really special about Adele is that not only is she a very talented photographer beyond her years, she has a real eye for detail. She has a real knack for getting to the core of what makes somebody unique and making you feel natural and at ease in front of the camera and being able to capture very authentic images that really connect with your audience. Which is a real skill in itself.
But she also really understands personal brand from the inside out. She understands what it is to be the face of your own brand to be an entrepreneur, and what is needed in terms of social media presence, website presence, what kind of images you need, from banner images to detail shots, profile shots, lifestyle shots.. She has a real eye for detail in capturing everything that's needed in a short space of time.
And at the same time really easing you into being confident and calm in front of the camera. She makes the whole experience just a real joy. An unexpected pleasure. For many of us who would rather do anything than be in front of the camera. So yeah, thank you Adele for a really incredible photography experience and I am super excited for many more shoots together." – Leesa Whisker
---
---
---
Bringing products to life: lifestyle product photography that breathes life into your brand.
---
"Aside from being a delight to work with, Adele has such a passionate and yet professional approach to her work. She has done some product shoots for my planner and I am beyond happy with the results. The pictures are creative, thoughtfully put together and edited with so much care. I couldn't recommend working with Adele enough." – Vienda Maria, Plannher
---
---
Interested in working together...
---
Let's have a chat about your photo session