So excited to share my first artist's studio shoot for Lina Redford. I started following Lina @linaredford on Instagram and fell in love with her artwork. We got chatting and realised we were on the same vibe and could be friends, so we went out for lunch, and we did become friends. But we also felt a strong artistic connection to work together! So, we are planning some amazing shoots in the future together – more soon!

I was so happy to capture Lina in her artist's studio in the heart of Palma de Mallorca, prior to her first solo exhibition 'AMOR' in February 2023 (more info here).
Portraits of an artist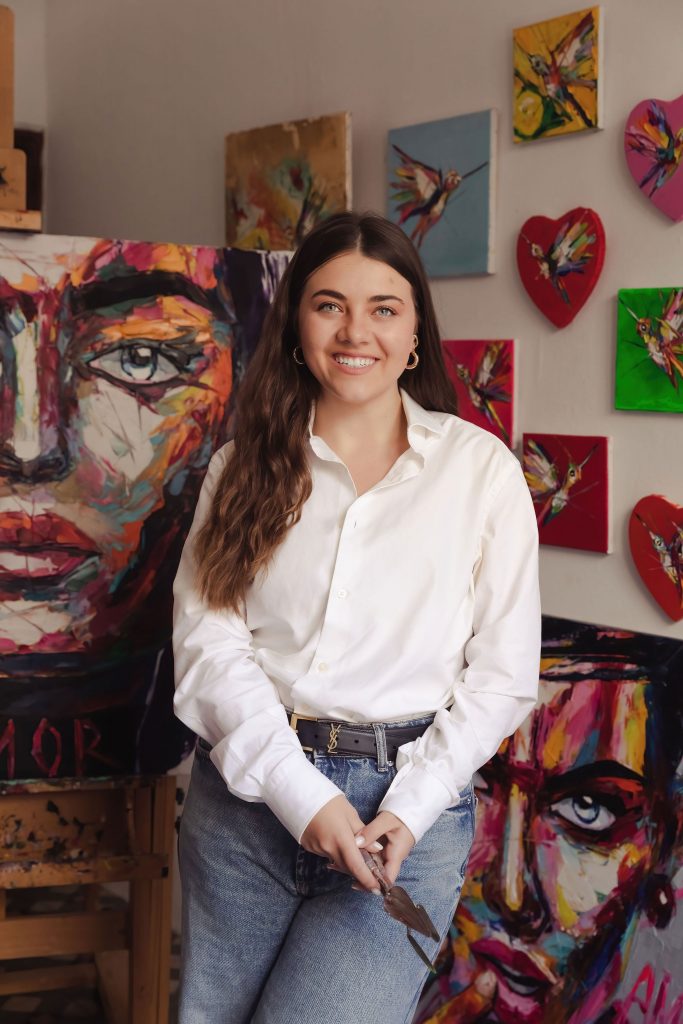 "Lina Redford is a promising artist currently based in Spain. She started her artistic journey only few years ago, but already her work have been mentioned in one of the biggest German magazine – The Frankfurter Allgemeine Zeitung. Being a creative nomad Lina, over the past 8 years, lived in 5 countries, where she encountered different cultures, impactful people and inspiring scenery, that later became the stories of her artworks. While finishing her Master's Degree Lina found guidance and inspiration at the studio of czech based artist – Lana Frey, where she worked and studied for two years. Lina is always looking for new possibilities and collaborations, one of those is work with recognised Belgian photographer – Eric Ceccarini. The Collaboration of the two artists made it to major art exhibitions and fairs, such as Art Basel in Miami. Lina works in the style of expressive figurativism, mainly with palette knives and thick layers of paint, to be able to "sculpt happiness"." – Singulart

You can find Lina Redford's art on www.linaredford.com
Details from Lina's Studio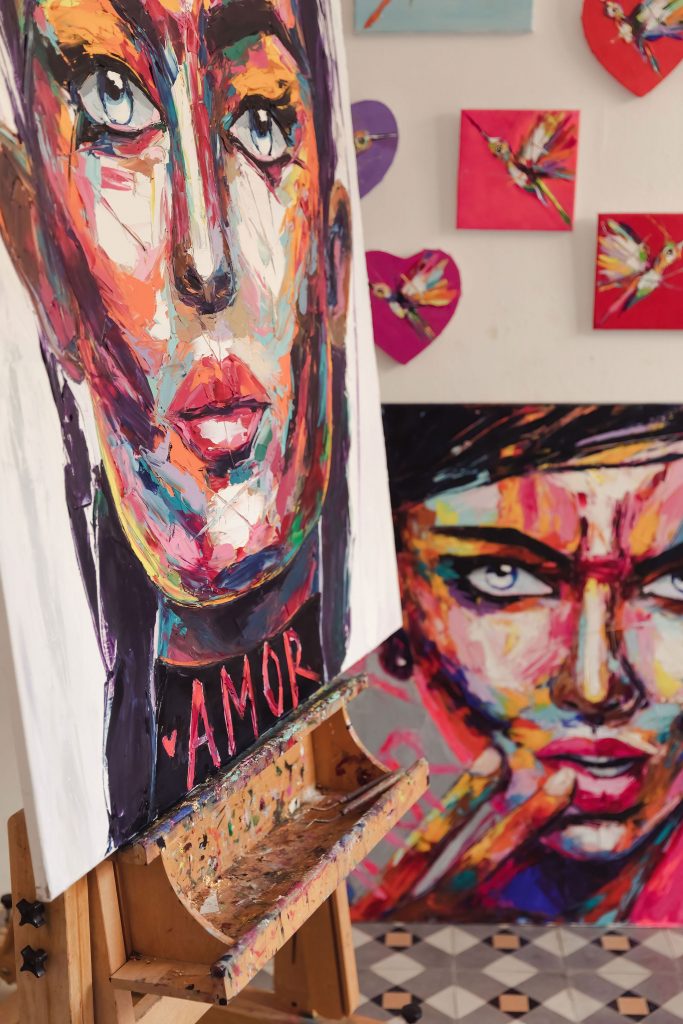 I loved the vibe in Lina's artist's studio. Everything was so colourful, and it was such a special moment to see her art in real life for the first time.
The artist in action
"I've had an amazing time with Adele! She really managed to capture the essence of my brand and helped me to feel comfortable in front of the camera! Very professional and positive person." – Lina Redford
We had so much fun on our shoot together and I love being able to capture artists in their creative zone to help them share their art with the world.

If you're an artist based in Mallorca and need new content for socials or press, get in touch with me here to discuss your artist's studio shoot!

Adele x