If you're looking for a personal branding photographer in Mallorca, look no further, you're in the right place! Look at this photo session captured for and with Kajsa, a holistic coach and speaker from Stockholm, Sweden. Kajsa's mission is to help companies create more holistic environments in the workplace, using communication and safe talk to connect with others. She's also passionate about guiding individuals towards better lifestyles and wellbeing.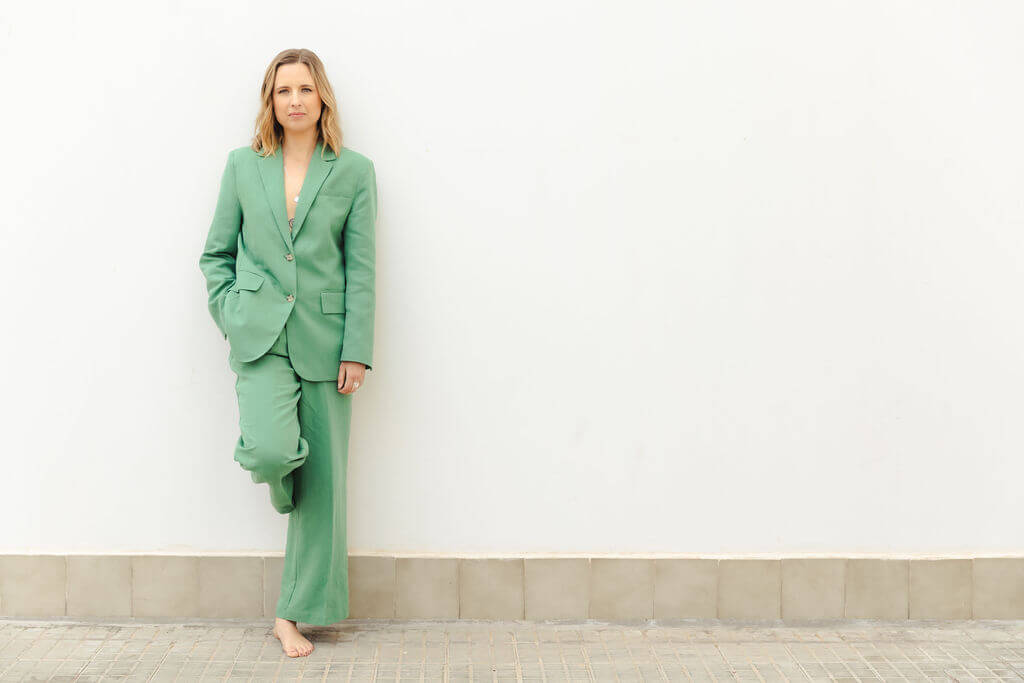 During our photo shoot, we captured Kajsa's corporate side, as well as her holistic approach to coaching. We mixed business with mindfulness by having Kajsa pose in her green and white power suits, but also barefoot to show her authentic, down-to-earth approach. We wanted to showcase Kajsa's happy, relaxed, and open-minded nature, as well as her confidence and trust in her work.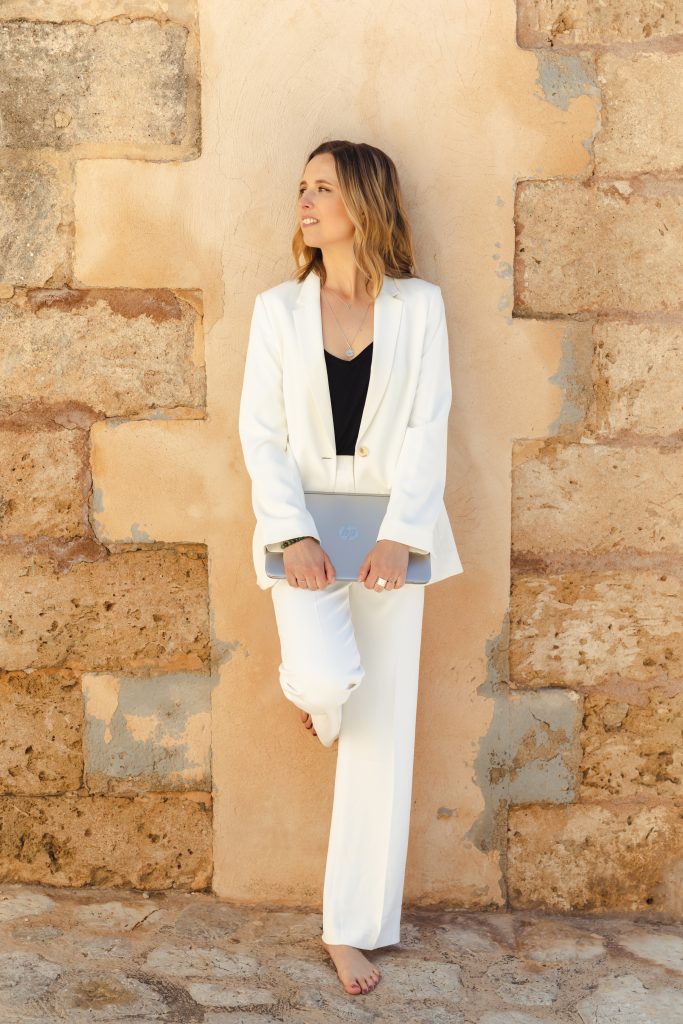 We wanted a variety of backdrops, from colourful and textured walls to small streets, so Palma de Mallorca was the perfect location.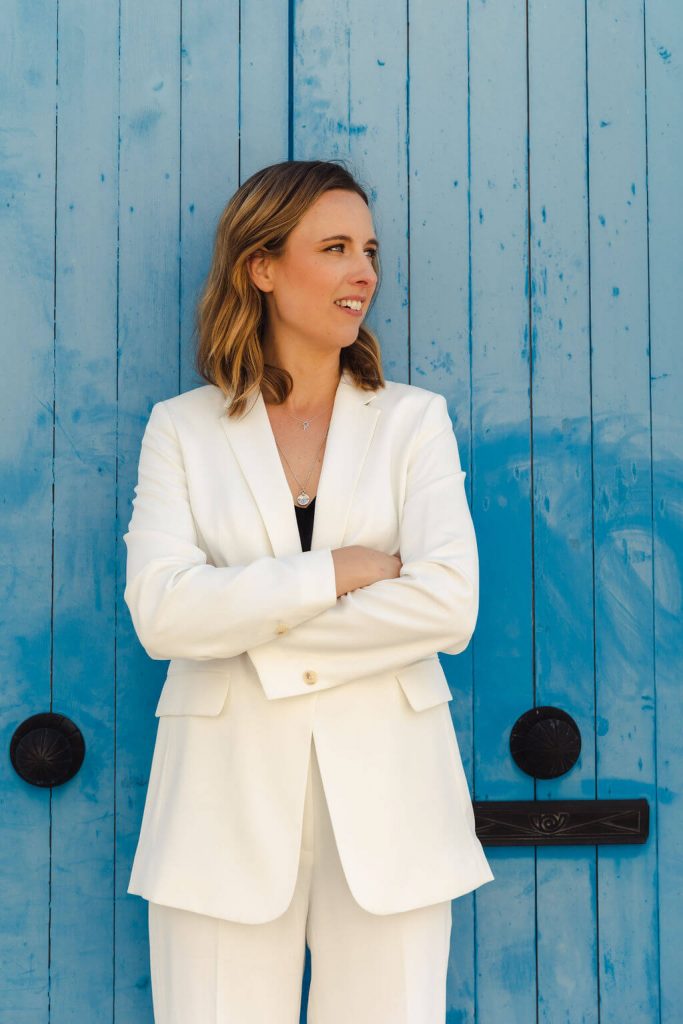 In the photos, Kajsa emanates a sense of freedom, which is important to her mission. We wanted to convey that her clients can feel liberated and empowered through her coaching, as they are guided towards a more holistic and fulfilling lifestyle. We used movement to show her as a speaker. Her authentic and curious personality was also captured through her genuine expressions, which radiate happiness and confidence.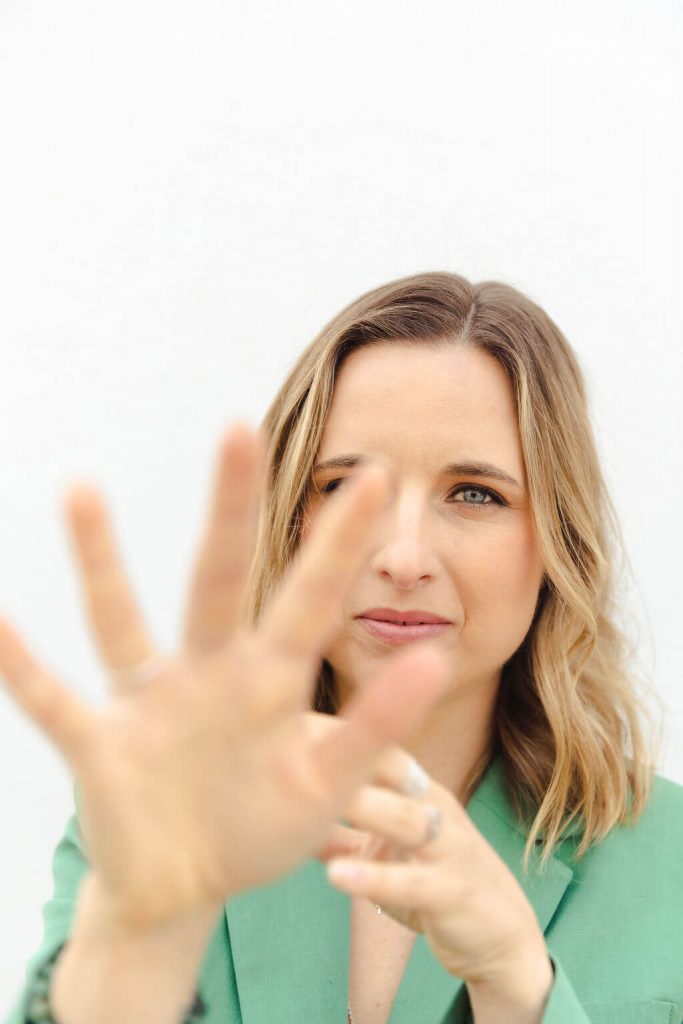 "I just love working with Adele! She made me feel like a model during our shoot. The vibe, the energy and the positivity! It was a pleasure to hang around with her for a day.

It was just easy – before, during and after the shoot. And I love my pictures!

I highly recommend Adele! And hope to work with her again in the future <3″

Kajsa
As a personal branding photographer in Mallorca, I love working with women entrepreneurs like Kajsa, who are passionate about empowering others. The photo shoot was a wonderful representation of Kajsa's brand and mission, and I'm thrilled to have been a part of it.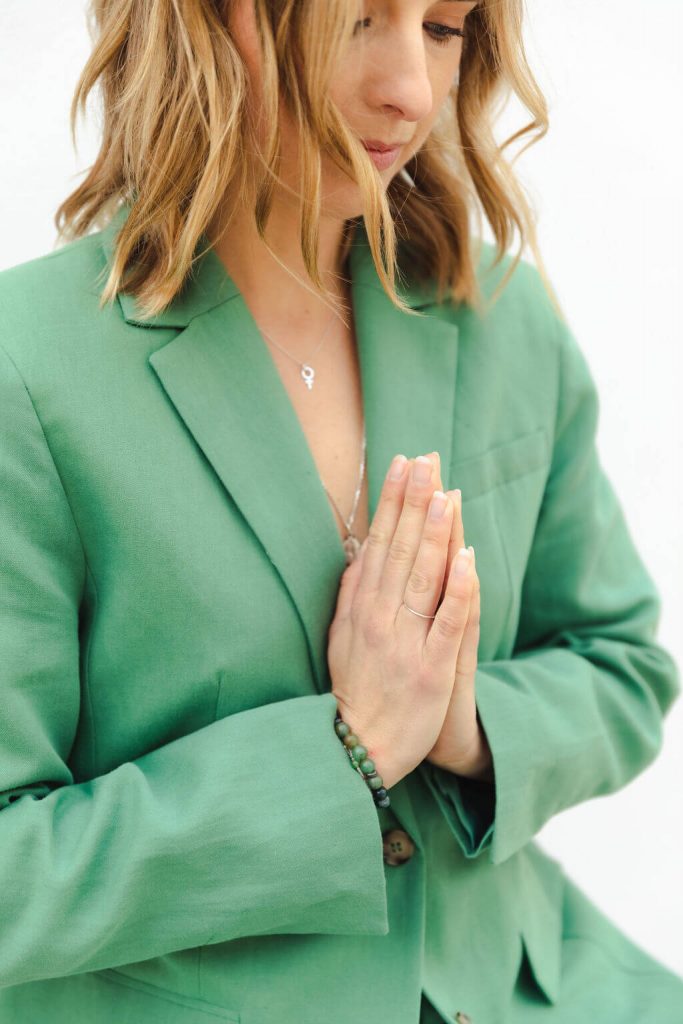 If you're a women entrepreneur looking to showcase your brand in a similar light, don't hesitate to contact me. As a Mallorca branding photographer, I specialize in capturing the essence of entrepreneurs who are passionate about making a difference. Let's work together to create a visual representation of your authentic and empowering brand.

Adele x

More info on how I work here, and see my full portfolio there.

If you resonate with Kajsa, here's her LinkedIn.
Hair and make-up by Elinor – A Girl's Beauty